The stage of Primary Education in the British Schools of Alzira, Xàtiva and Gandia, is made up of two cycles:
Key Stage 1 / 5-7 years old
Key Stage 2 / 7-11 years old
Primary Education: 10 subjects
In Key Stage 1 (Year 1, Year 2) and Key Stage 2 (Year 3, Year 4, Year 5, Year 6) the Curriculum is made up of 10 subjects , which are separated into three core subjects and seven additional subjects.
The Curriculum for KS1 and 2 is as follows:
Core Subjects
ENGLISH
MATHEMATICS
SCIENCE
Specific Learning Areas
ART AND DESIGN
COMPUTING
DESIGN AND TECHNOLOGY
GEOGRAPHY
HISTORY
MUSIC
PHYSICAL EDUCATION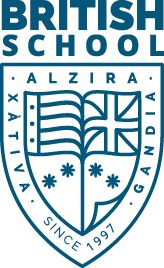 More information on British School Alzira – Xàtiva – Gandia Group Primary Education
In addition, in Primary, our Schools' Spanish, Valencian and Social Sciences are also taught.
The PSHE subject, consisting of the personal, social health and emotional development of students, is also taught in depth.
Student Support Program in Primary
Primary students have the student support program.